Indian Healthcare System Needs Improvement, Say Experts
Submitted by Ashok Rao on Mon, 03/30/2009 - 13:59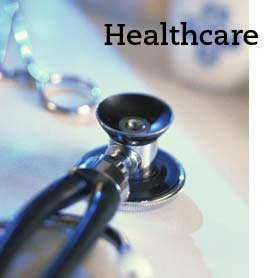 According to experts, the healthcare system of India needs improvement.
The professionals also said that the country's healthcare system should be decentralised and revamped so that it cater people in both urban as well as rustic regions.
While lecturing at the Fourth Oxford India Business Forum, Srinath Reddy, chairman of the Public Health Foundation India (PHFI) said, "There is a need to decentralise our health system. Local bodies and panchayats, rather than the central government, should have control over government hospitals and primary healthcare centres. They should have the right to hire or fire a medical practitioner based on his performance."
He added that access to apt, sufficient and reasonable healthcare was the right of every Indian.
This right could only be accomplished when primary health care was beefed up in all of its aspects with precautionary, diagnostic and therapeutic services offered to all parts of society.
Reddy also said that the involvement of NGOs, activists and local bodies would help Indian health system to bring into public domain.
Health inequities that were common in India across gender, regional and social groups, must be corrected through investments in a robust primary health care system, he said.
He said, "We need to improve our management capacity and the health system should not be doctor dependent. We should focus on task-shifting, where nurses and paramedics are trained to handle work efficiently."
In his lecture, well known cardiologist Naresh Trehan said, "The government has been an absolute failure in providing healthcare facilities to the people of the country. Only 1.1 percent of the annual budget is spent on health."