Indian-origin doctor stages five-day hunger strike in Britain
Submitted by Piyush Diwan on Wed, 10/03/2012 - 21:41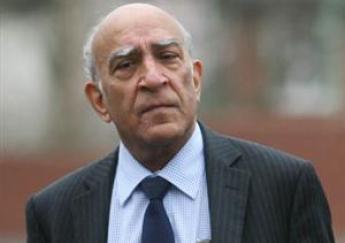 Dr. Narinder Kapur, a pioneering brain doctor, is staging a five-day hunger strike to protest the "unfair" treatment he and some of his colleagues received from the National Health Service (NHS).
Sixty-two-year-old Dr. Kapur was dismissed from his job at Addenbrooke's Hospital, Cambridge, in 2010 after he pointed to failures of the NHS and raised concerns about poor health services in Britain.
Dr. Kapur, the ex president of the British Neuropsychological Society, claimed that he was fired after he blew the whistle over the appointment of under-qualified and unsupervised staff for treating patients.
An employment tribunal ruled that he had been unfairly fired, but the HHS authorities didn't reinstate him.
He then took inspiration from the actions and words of Mahatma Gandhi, who had fought tyrannical British rule in India with peaceful protests, and went on a five-day hunger strike.
Speaking about his protest, he said, "I am fortunate that God has given me the strength, knowledge, experience, determination, resources and good health to be able to make a protest in this way."
He added that he regarded it as his moral and ethical duty to do what he could to the NHS improve.