IndiGo hikes airfares by 25%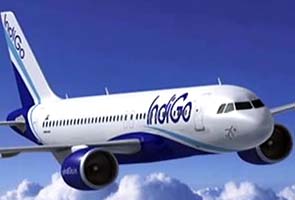 Following footsteps of rival carriers, IndiGo on Friday announced an increase of 25 per cent in airfares.
Revealing the hike, a source from the budget carrier said, "IndiGo has revised upwards its fares, which are now 25 per cent higher than earlier."
By hiking the fares, the domestic carrier joined airlines like SpiceJet, Air India and Jet Airways, which also recently increased airfares by 25 per cent.
Hiking the airfares, all carriers cited increase in input costs.
Jet fuel prices have by 7 per cent in the near past as the drastic fall in the value of the rupee made the import of petroleum products costlier. It may be noted here that nearly 80 per cent of India's total petroleum needs are met via imports.
However, none of the aforementioned carriers has so far publicly announced the hikes they made in airfares; in sharp contrast to the publicity they made when they offer special discounts on tickets.