IndiGo to hire 1,500 in India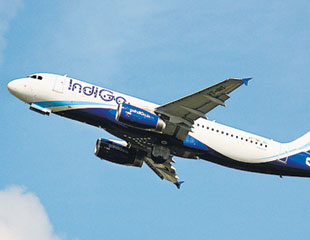 Leading low cost air travel service provider, IndiGo announced hiring of more staff. Airline will be hiring 1,200 to 1,500 more employees in 2011 to back its expansion plans.
For this major expansion drive, airline will be hiring 400 to 500 cabin crew staff and 200 to 300 pilots. The company will hire ground staff and engineers also. With completion of this recruitment drive, IndiGo's employee base will reach to nearly 4,900 from its current 3,400.
Last month, the airline made single largest aircraft deal in aviation history with its announcement of acquisition of 180 A-320 for its fleet. Deal is worth $15.6 billion. Last time IndiGo made purchase of 100 A-320 in 2005 for $6 billion. About the delivery of aircrafts, IndiGo President Aditya Ghosh said that aircrafts from previous (2005) order will be delivered in 2015, so this order is likely to be delivered by 2024.
This year company will start its global flights. Ghosh revealed that airlines global flights will include several destinations in West Asia like Bangkok, Maldives, Singapore and Katmandu.
He added, "This month, we will be beginning services to Raipur from three destinations Delhi, Bangalore and Hyderabad and in the second half of next month we will commence services to Indore." Increase of service tax in budget won't affect company's future plans, Ghosh said.