IndusInd Bank's Q3 net jumps 30% y-o-y
Submitted by Harish Dhawan on Sat, 01/11/2014 - 19:00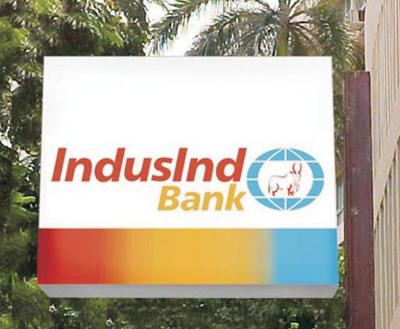 Private-sector lender IndusInd Bank on Friday reported an impressive increase of 30 per cent in its third quarter net profit, thanks to strong growth in loans and fee income.
IndusInd Bank announced that its net profit in the October to December quarter of 2013 jumped to Rs 347 crore, from Rs 267 crore in the corresponding three-month period of the previous year.
Despite a rise in bad loans, the private-sector lender's net profit jumped on account of 26 per cent growth in net interest income to Rs 730.08 crore.  Net interest margins were recorded at 3.65 per cent, flat quarter-on-quarter, but up 23 basis points year-on-year.
Other income jumped 35 per cent from Rs 356 crore to Rs 480 crore.  Fee income and forex income climbed 30 per cent and 58 per cent, respectively.  Gross NPAs jumped from Rs 422 crore as on December-end of 2012 to Rs 626 crore as on December-end of 2013.
Romesh Sobti, managing director and CEO of IndusInd Bank said, "In this set of results (Q3), we have absorbed a mark-to-market loss (on investments) of almost Rs 64 crore .  So, there is a slight uptick there in terms of NPAs, but they are still very range bound."
Sobti added that the lender took an MTM loss for the entire third quarter, as compared with just one month in the previous quarter.
IndusInd Bank shares shed 2.84 per cent to close at Rs 404.95 apiece on the Bombay Stock Exchange (BSE) on Friday.