Inquiry on in attack on Pakistani prisoner: Shinde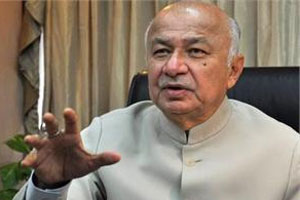 New Delhi, May 3 : An inquiry was on in the attack on a Pakistani prisoner in a jail in Jammu, union Home Minister Sushilkumar Shinde said here Friday.
"The incident took place at 8-8.30 a. m. There was an attack on a Pakistani inmate in Jammu jail. An inquiry is being conducted," Shinde told reporters.
He, however, refused to comment if it was in retaliation to the attack and consequent death of Sarabjit Singh in Pakistan.
Sarabjit Singh, who had spent over 20 years in jail in Pakistan, died Thursday in a Lahore hospital. He had been on death row after being convicted as a terrorist. (IANS)