INR Looking Weak; RBI Actions Can Have Limited Impact
Submitted by Harish Dhawan on Thu, 05/10/2012 - 16:03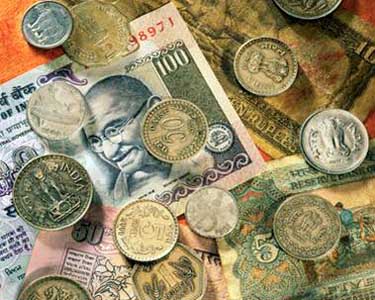 Indian currency is currently hovering around its all time low against US dollar. The recent actions of RBI to curb further fall in Indian currency had limited impact.
During previous rally few months back, USD-INR returned just short of 54 level. Market experts were suggesting that INR could fall to 56 - 58 levels. However, Indian currency recovered smartly and managed to go till 48.5-49 level.
However, in current rally, its seems that USD could soon touch 55 level. Experts are thinking that the reason could be slow down in Indian economy. As the economy struggles in India, it is fiscal deficit which has become headache for the government.
In addition, the allies of Congress in UPA are not allowing reforms. Unless the government pushes forward with economic reforms, the economic scenario in India can not improve significantly.
USD price is determined by demand of USD. When investors sell their stake in different listed companies and take their money out of Indian markets, the demand for USD increases. This results in higher valuation for USD. With limited US dollar reserves, RBI is not capable of checking the fall in Indian rupee. Indian government had introduced higher rate of interest for NRI deposits and that helped in bringing lot of foreign currency to Indian banks. The government needs to take strong steps rather than RBI infusing short term dollar liquidity as its impact can only be for a short while.