Intraday Buy Call For HCL Technologies
Submitted by Shilpa Mahapatre on Thu, 04/28/2011 - 17:21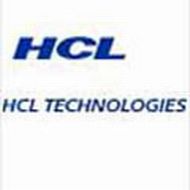 Technical analyst Simi Bhaumik has maintained 'buy' rating on HCL Technologies Limited stock to attain a target of Rs 532.
According to analyst, the investors can buy the stock with a stop loss of Rs 513.
The stock of the company, April 27, closed at Rs 515.45 on the Bombay Stock Exchange (BSE).
Current EPS & P/E ratio stood at 15.51 and 33.51 respectively.
The share price has seen a 52-week high of Rs 528.40 and a low of Rs 354.20 on BSE.
Hitting street projections, India's fourth biggest software services company HCL Technologies recorded an increase of 33% in its net profit, which stood at Rs 468 crore for the three month period ended March 31.
The sterling numbers are expected to calm investors' worry on the total demand situation for outsourcing services, particularly after the dull quarterly performance of IT giant Infosys.
HCL had registered a net profit of Rs 350.3 crore in the same period of last fiscal year.
In the third quarter, revenues stood at Rs 4,138.2 crore, up 31.5% as against Rs 3,132.1 crore in the same quarter in 2010.
"The 5.8 per cent dollar revenue growth and the improvement in margins were higher than our expectations," said Dipen Shah, senior vice-president (private client group research), Kotak Securities.
Technology Sector