IOC reminds athletes to refrain from protests in Sochi Winter Olympics
Submitted by Sukhdeep Grewal on Tue, 12/10/2013 - 13:12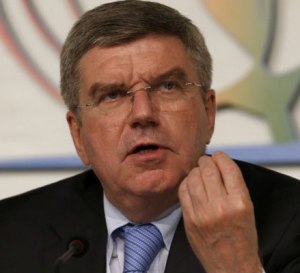 London, Dec 10 - Athletes have been warned not to make any political gestures or demonstrate at the 2014 Winter Olympics in Sochi, according to reports.
According to the BBC, Russia has been criticised for its human rights record and for passing a law banning gay propaganda.
However, International Olympic Committee (IOC) boss Thomas Bach said that athletes should avoid making any kind of statement during the Games, the report added.
A former Olympian himself, Bach says he is trying to protect competitors from getting caught up in controversy, the report mentioned.
(ANI)
Technology Sector