IPCA Laboratories Ltd Term Buy Call: StocksIdea.com
Submitted by Neeta Aurora on Fri, 03/05/2010 - 19:50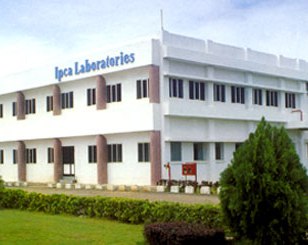 IPCA at Mumbai commissioned one of the first modern pharmaceuticals factories of that time in 1969. Company was originally promoted by a group of medical professionals and businessmen and was incorporated as 'The Indian Pharmaceutical Combine Association Limited.' in October 1949. Ipca is a fully integrated, rapidly growing Indian pharmaceutical company with a strong thrust on exports. Ipca's APIs and Formulations produced at world class manufacturing facilities are approved by leading drug regulatory authorities including the US-Food and Drug Administration (FDA), UK-Medicines and Healthcare products Regulatory Agency (MHRA), South Africa-Medicines Control Council (MCC), Brazil-Brazilian National Health Vigilance Agency (ANVISA) and Australia-Therapeutic Goods Administration (TGA).
Forbes, a leading US business magazine, selected Ipca among its top 200 successful, rising companies outside USA, with sales under USD 1 Billion. Over 19,000 companies were considered by Forbes, and of the 18 companies from India that figured in this list, only four were from the 'Indian Pharmaceutical Sector'. In august 2005, company Merged Innotech Pharma Limited with Ipca Laboratories Limited. Ipca also entered in to Joint Venture with Holley Group of China for marketing in API and Formulation. Company also formed a Joint Venture in SAIF Zone, Sharjah, U. A. E. and named as ACTIVA Pharmaceuticals FZC.
Products & Services—
Over 60% of its turnover comes from specialty formulations such as anti-malarials, anti-emetics, anti-hypertensives, antibiotics and other drugs. The balance comes from bulk drugs, drug intermediates, generic formulations, hospital products etc. Company works out of its various divisions' namely general pharma division, Intima division, Activa division, 3C division, Innova division and Hycare division. Ipca is one of the biggest manufacturers in the world of APIs Atenolol (Antihypertensive), Chloroquine Phosphate (Antimalarial), Furosemide (Diuretic) and Pyrantel Salts (Anthelmintic) right from the basic stage.
Formulations: Being one of the largest pharmaceutical operations in India today, ipca manufactures over 150 formulations representing various therapeutic segments and dosage forms. The dosage forms include tablets, capsules, oral liquids, dry powders for suspension and injectibles (liquid and dry). IPCA also manufactures formulations for many leading companies in the European Union under supply agreements. Active pharmaceutical ingredients: Ipca is one of the largest manufacturer and exporter of APIs backed by more than 30 years of expertise in pharmaceutical manufacturing. Ipca's APIs are well accepted all over the world and are currently exported to the regulated as well as to the non-regulated markets in all the major continents.
Drug intermediates: Company manufactures various drug intermediates like 2-Acety-lthiophene, 2-(1-Cyclohexenyl) Ethylamine (CHEA), 2,3 Dimethoxy-5-Methyl1-1,4-Benzoquione (CoQo), 6-Chloro-2-Hexanone (Chlorohexanone), 2,4-Dichloro Benzyl Alcohol, 4-(4-fluorophenyl)-1-methyl-3-piperidine Methanol (Carbinol), 3,4-Dimethoxy Benzoic Acid (Veratric Acid), 3,4-Trimethoxy Toluene (TMT), 6-Methoxy-2-Naphthaldehyde (6MNA), P-Bromo Toluene (PBT), P-Bromo Toluene (PBT), P-Bromo Benzaldehyde (PBA), P-Hydroxy Phenyl Acetamide (PHPA), Para Methoxy Phenylaceticacid (PMPAA), Thiophene-2-Carboxyaldehyde (T2A), Thiophene-2-Carboxylic Acid, Theobromine etc.
Recent Development—
Ipca Laboratories has received approval for its anti-malarial finished fixed dose combination formulation - Artemether + Lumefantrine under WHO's prequalification program. The product is now listed in the WHO Pre-qualification product list dated Dec. 15, 2009. lpca is the fourth company in the world to have pre-qualification for this product. Ipca currently manufactures and supplies Artemether and Lumefantrine APIs to many of its customers in several countries across the globe.