Jaitley taunts Congress over Pawar's remarks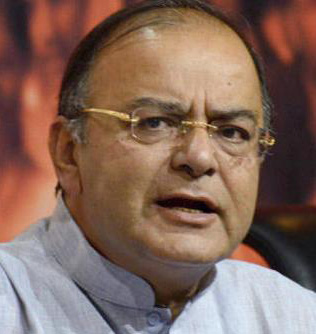 New Delhi, Dec 10 : BJP leader Arun Jaitley Tuesday took a dig at the Congress over NCP chief Sharad Pawar's remarks blaming weak leadership for the Congress debacle in the four Hindi heartland states.
Noting that the Congress had criticised senior Bharatiya Janata Party (BJP) leader L. K. Advani when he had said that Prime Minister Manmohan Singh was the weakest prime minister in history, he said that similar remarks had now come from a Congress ally.
"When Advaniji said that Dr Singh is the weakest PM in history, he was criticized. Now Sharad Pawar says Congress lost due to weak leaders," Jaitley tweeted.
The Nationalist Congress Party, led by Agriculture Minister Pawar, is an ally of the Congress in the ruling United Progressive Alliance and also in the government in Maharashtra.
Pawar had said that angry youth, new voters and indecisive leaders were responsible for the Congress defeat in Delhi, Rajasthan, Madhya Pradesh and Delhi.
"People need strong, decisive and result-oriented leaders. They do not want weak rulers, but they want those who will formulate policies and programmes for poor and implement them with firmness," he had said in a statement on his blog.
The Congress had said Monday that it does not want to publicly comment on Pawar's remarks as he was an ally. The party said that it will take up his remarks at an appropriate forum and prove it otherwise.
Home Minister Sushilkumar Shinde Tuesday refused to comment on Pawar's remarks.(IANS)