Jet-Etihad alliance positive for industry, says Ajit Singh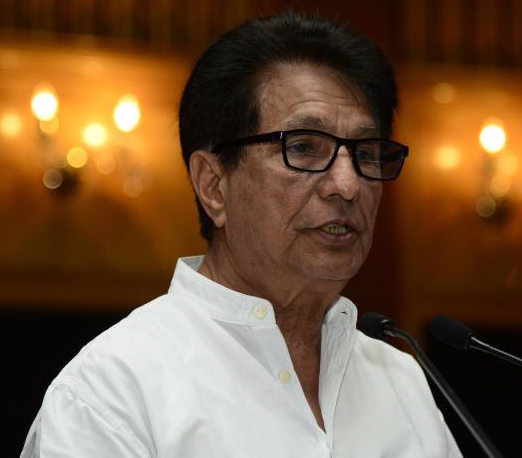 New Delhi, Oct 4 : Terming the Jet-Etihad deal as a positive for the struggling Indian civil aviation sector, Civil Aviation Minister Ajit Singh Friday said the alliance will provide passengers multiple options and open possibilities of India becoming a travel hub.
"This alliance between Jet-Etihad is positive for the industry. It will ultimately benefit the passengers and grow the sector further," Singh told IANS.
"This (alliance) will open possibilities of India becoming a hub for international travel. With projections showing a very rapid growing passenger numbers and favourable geographic location, India requires more alliances for servicing passengers needs."
The minister was commenting upon the latest decision of the Cabinet Committee on Economic Affairs (CCEA) to give nod to the deal between Jet Airways and the Etihad, paving the way for the first foreign capital by an international passenger carrier into a domestic one.
"The Cabinet Committee on Economic Affairs today (Thursday) gave its approval to the proposal of Etihad Airways for subscribing 2,72,63,372 equity shares of Jet Airways," the CCEA said in a statement.
"The Foreign Investment Promotion Board (FIPB) has recommended the proposal. The approval would result in foreign investment amounting to Rs. 2,057.66 crore in the country."
The deal was announced on April 24, nearly eight months after the Indian government permitted international airlines to invest into domestic passenger carriers. Jet Airways had announced a 24 percent stake sale to Etihad Airways.
The deal also comes on the back of an approval given by the stock market regulator Securities and Exchange Board of India (SEBI), following an amended share holding agreement between the two airlines.
The deal is expected to garner around Rs. 2,058 crore ($379 million) for Jet Airways, which will enable the company to service its debts and provide passengers better connectivity.
Facing tough operating conditions in India due to high interest and fuel cost coupled with a general economic slowdown, the company reported a net loss for the first quarter of 2013-14.(IANS)