JLR announces 200 mn pounds investment at Halewood plant
Submitted by Hardeep Sidhu on Thu, 06/19/2014 - 19:07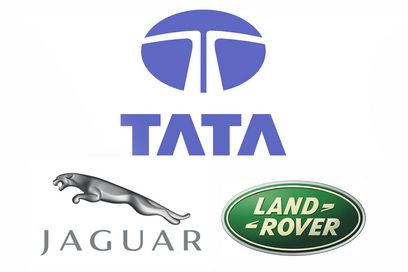 London: Tata Motors-owned Jaguar Land Rover has announced an investment of 200 million pounds at its Halewood plant in the UK to support introduction of its upcoming SUV Discovery Sport.
The Halewood plant, which is already home to the company's fastest selling model of all time - the Range Rover Evoque, has benefited from a 200-million pounds investment to support the introduction of the first member of the all-new Land Rover Discovery family, the company said in a statement.
The latest investment takes the total amount invested in Halewood over the last four years to almost 500 million pounds, it added.
The company further said 250 new jobs have been created at the plant thus trebling Halewood workforce in four years.
Commenting on the development, Jaguar Land Rover CEO Ralf Speth said: "The Land Rover Discovery Sport is the next in a line of exciting new products to come from Jaguar Land Rover. I am delighted that Halewood and Liverpool has been selected for this new investment."
The new Land Rover Discovery Sport, which will go on sale in 2015, is the first member of an all-new family of Discovery vehicles, inspired by the Discovery Vision Concept which was spectacularly showcased at the New York International Auto Show.
"We have seen our workforce treble and production quadruple in just four years. Today we are operating three shifts, 24 hours a day to meet global demand and I am confident that the team will rise to the challenge and deliver a flawless launch of this exciting new model," Jaguar Land Rover Halewood Operations Director Richard Else said.
The Halewood plant rolls out Range Rover Evoque, which became JLR's top selling model in 2011. Within two years, the plant had produced more than 2,00,000 vehicles, a record volume for a single vehicle line at any Jaguar Land Rover facility.
The company said over 80 per cent Range Rover Evoque production was exported to 170 countries across the globe.--- PTI