JLR launches new version of Range Rover in India
Submitted by Bhuvan Kala on Thu, 03/21/2013 - 22:08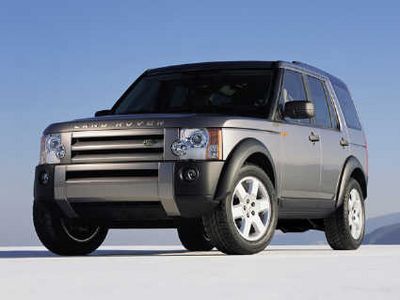 Premium carmaker, Jaguar Land Rover (JLR), which is a unit of Tata Motors, has announced the launch of a new version of its new premium sports utility vehicle Range Rover in the growing Indian luxury car market.
JLR said in a statement that, "The highly-acclaimed all-new Range Rover is offering Indian customers increased powertrain choice with the introduction of the new 3.0 TDV6 diesel engine."
JLR India Vice President Rohit Suri said that the Range Rover model has been well received in the Indian market and the additional of the 3.0-litre TDV6 diesel engine variant will be able to attract more customers by expanding its appeal. The new version will also be available with the 5.0-litre V8 Supercharged petrol and the 4.4-litre V8 diesel engines.
He also said that the company is offering the option of three engines that combine swift and responsive execution to the customers in order to deliver seamless performance. The new Range Rover will be priced at Rs. 1.45 crore and Rs. 1.65 crore in Delhi.
Both the iconic brands of the company have witnessed strong growth across markets. The company had recently launched Range Rover and 2013 Jaguar XF and XJ models. Tata Group acquired JLR from Ford Motor in March
2008 for about $ 2.3 billion at the peak of the global financial crisis.
Technology Sector