JLR reports 14 rise in global sales in November
Submitted by Devang Murthy on Thu, 12/13/2012 - 22:52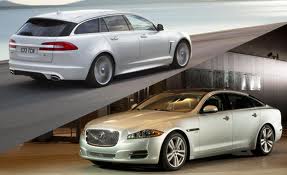 Jaguar Land Rover, which is a unit of India's Tata Motors, has announced that it has recorded an increase of 14 per cent in worldwide sales during the month of November. The company's global sales increased to 29,893 units during the month.
The company said that Jaguar sold 4,031 vehicles, which is 5 per cent down mainly because the customers decided to wait for the launch of the 2013 Model Year XF and XJ model ranges. On the other hand, Land Rover sold 25,862 vehicles, recording an impressive increase of 17 per cent compared to the same month in the previous year.
Jaguar Land Rover Director for Group Sales Operations, Phil Popham said that both the brands of the company have been growing strongly in markets around the world. He also noted that the company recorded performance in the UK market.
The company said in a statement that the company recorded a 43 per cent rise in China, 26 per cent rise in Asia Pacific, 15 per cent increase in the UK and 12 per cent increase in Europe. On the other hand, the sales fell 7 per cent in the North American market.
During the January-November period, the company's combined sales increased 32 per cent to 3,24,184 units around the world.