Josh Williams to resign from Facebook
Submitted by Malini Ranade on Tue, 07/16/2013 - 19:32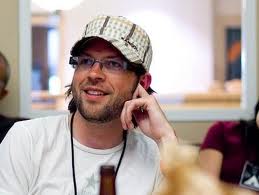 Josh Williams, the co-founder of Gowalla, who has been working with social networking giant, Facebook, is planning to resign from his job at the company.
Williams has been working as Facebook's product manager of location and events for about a year and half and has decided to leave the social networking company, Facebook said in a release. He has been working as the key person on social network's lead on local initiatives since Facebook integrated struggling startup Gowalla
A spokesperson for Facebook said, "Joshua has been a valuable member of Facebook. We wish him the best of luck with his future endeavors."
Gowalla focused on venue check-ins and the acquisition has been helping Facebook integrate such services into its platform. The social network has launched service for tweaking mobile business Pages and developing a mobile map-based Nearby Places feature for surrounding places. Williams will work with the company until this Friday and said that he will move to work for something new.
The exit of Williams comes after a similar move by advertising executive Gokul Rajaram, engineering director Josh Wiseman, and general counsel Ted Ullyot. Instagram designer Tim Van Damme will also leave the company soon in a blow to the talent retention at the company.