JP Associates' stock slips on deferring Jaypee Infra share sale
Submitted by Sumeet Kak on Thu, 01/24/2013 - 19:49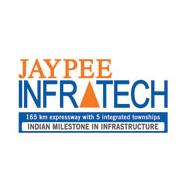 Stock in engineering & construction giant JP Associates slipped more than 2 per cent in early trade on Thursday after the company deferred a planned sale of shares in its subsidiary Jaypee Infratech.
Jaiprakash Infratech had plans to offload 98.5 million shares on Thursday to collect an estimated of US$94 million. The infrastructure firm, which constructs roads and houses mainly in Uttar Pradesh, had announced that it would sell 27.9 million shares to institutional investors with an option to hike the stake sale by another 70.6 million.
But, the share price of the subsidiary slipped 8.5 per cent on Wednesday, prompting the parent company todefer the stake sale.
Announcing its decision of deferring the share sale, the company said, "In view of today's unusual fall in the share price of Jaypee Infratech ... Jaiprakash Associates Ltd has decided to defer the said offer for sale."
At Jaypee Infratech stock's Tuesday's closing price of Rs 53.15, JP Associates would have raised up to Rs 148 crore on complete subscription of the offer. But, the stock closed at Rs 48.55 a share on Wednesday, at a loss of 8.65 per cent.
JP Associates owns around 83 per cent stake in Jaypee Infratech.
After the announcement of deferment of the share sale, stock in JP Associates shed 2.39 per cent to Rs 85.60 while Jaypee Infratech shares gained 3.19 per cent to Rs 50.10 at 09:37 hours IST on Thursday on the Bombay Stock Exchange.