Julia Roberts denies pregnancy rumour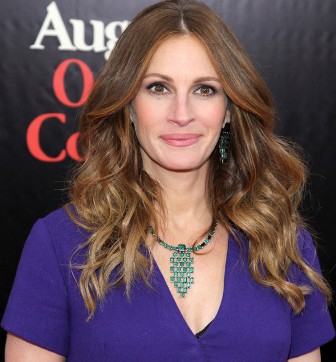 Los Angeles, Dec 14 : Oscar-winning actress Julia Roberts has denied speculations that said she is expecting her fourth child.
Speculations of her pregnancy emerged after she was photographed wearing a loose sweater. The clothing style and the angle from which the picture was taken, make her look as though she is expecting.
Julia was a guest in "Late Show With David Letterman", where Letterman asked if she has plans to have an addition to her family.
"Have you thought about adding more to the group?" he asked.
"Oh, sure," she said.
He asked again, "Any chance?" and she replied, "No."
Julia and her husband Daniel Moder are parents to 9-year-old twins Hazel and Phinnaeus and 6-year-old Henry. (IANS)