Kaiser Family Foundation report finds rise in media use by children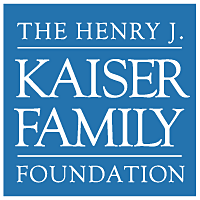 Kaiser Family Foundation has conducted a study that found entertainment media use by children and teens has risen considerably when compared to usage five years ago.
The study found that kids aged between 8 and18 years spend almost eight hours a day using entertainment media which is the same amount of time adults spent at work.
The time recorded is 1 hour 17 minutes higher from time recorded in 2004. "Anything that children spend that much time doing is something that needs to be studied," warns Victoria Rideout who is the author of the study and a Kaiser official.
She said that media usage cannot be branded well or bad however, from the view point of health the usage is high. The survey was conducted between October 2008 and May 2009 and included more than 2,000 American children aged between 8-18.
Key findings of the report titled "Generation M2: Media in the Lives of 8- to 18-Year-Olds," are that more than half of the children use media while doing homework and female children spend more time on social networking sites, listening to music and reading.
Boys on the other hand, spend more time playing video and computer games, or visiting YouTube. When the kids reach 11 their media usage goes up dramatically.
Teens are found to spend about an hour and a half texting each day. About 70% of the children said that their families did not restrict the time on watching TV.
Black and Hispanic youth were found to spend much more time with media than white youth. They spend 4½ hours more when compared to the white youth. As for TV, Black children spend nearly 6 hours and Hispanics just under 5½ hours while white youths spend 3½ hours a day.
Showing the importance of diet and exercise, about one-fifth of U. S. teenagers was identified through tests of lipids in the blood for heart diseases. The Centers for Disease Control and Prevention published report which found that 43% of the obese children tested outside the recommended ranges. The results were on the basis of blood tests taken from 3,125 children ages 12-19 from 1999 to 2006.