Korean Air launches Airbus A380 service at Atlanta
Submitted by Gaurav Mehra on Sat, 09/07/2013 - 17:33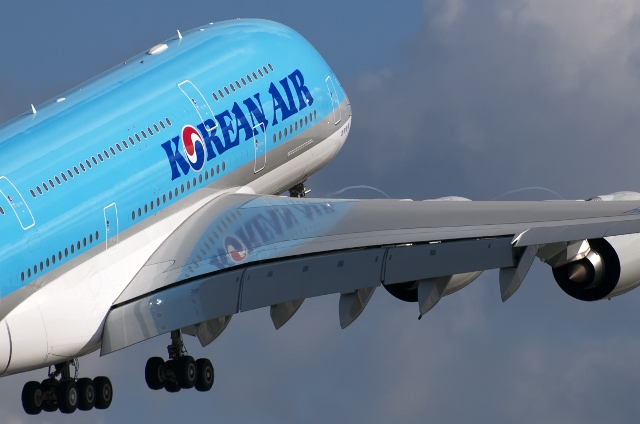 Korean Air has brought the world's biggest commercial passenger plane to the airport in Atlanta, which is among the busiest airports in the world.
Korean Air launches its Atlanta and Seoul service on its Airbus A380 superjumbo jets this week allowing passengers to comfortably make the journey between the South Korean capital and Atlanta. The first A380 flight from Soul arrived at Atlanta on Sunday of the previous week, the official welcoming even was held on Friday when the Korean Air's A380 received a water-cannon salute and ribbon-cutting ceremony upon arriving in Atlanta.
Korean Air spokeswoman said that the company officials and the airport management decided to hold the event on Friday instead of the Labor Day holiday weekend. Korean Air has been operating flights between Soul to Atlanta since December 1994 but has not decided to deploy the world's biggest commercial passenger plane on the route. Atlanta airport has widen two runways and three taxiways by a total of more than 855,000 square feet in order to accommodate the plane.
Atlanta Mayor Kasim Reed said, "The arrival of the Airbus A380 underscores the prominence of Atlanta as a gateway city and a competitor in global markets. We're pleased that Korean Air has chosen to introduce travelers to its A380 service to Seoul."