Lok Sabha adjourned till noon over killing of CRPF men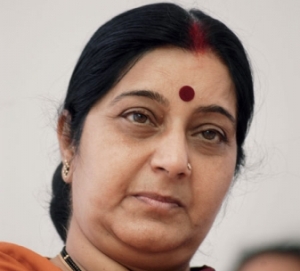 New Delhi, March 14 : The Lok Sabha was Thursday adjourned till noon after members protested the killing of CRPF troopers in Srinagar Wednesday by militants.
Leader of opposition Sushma Swaraj raised the issue as soon as the house assembled for the day amid protests by the BJP and other parties.
The AIADMK members also reached near speaker Meira Kumar's podium, protesting the arrest of some Indian fishermen by the Sri Lankan navy.
The speaker then adjourned the house till 12 noon.(IANS)