Long Term Buy Call For Zylog Systems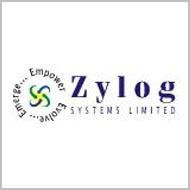 Investment advisor Chetan Majithia of Crisil Equities has maintained 'buy' rating on Zylog Systems Limited stock with a long target.
According to analyst, the investors can buy the stock to attain a target of Rs 656.
The stock of the company, on April 27, closed at Rs 414.55 on the Bombay Stock Exchange (BSE).
Current EPS & P/E ratio stood at 79.53 and 5.24 respectively.
The share price has seen a 52-week high of Rs 612 and a low of Rs 276.80 on BSE.
Zylog Systems India has picked Antcor S. A., a supplier of software solutions for BWA market, to empower the substantial rollout of its 'Wi5 Broadband' fixed wireless data services across the Indian market.
With the help of this affiliation, Antcor will permit 'Wi5 Broadband' equipment with customized and high-tech software that will permit the proficient and consistent operation of the wireless network.
Costas Meimetis, Antcor's CEO stated, "We are excited to partner with Zylog on this promising project and take active part in their vision to revolutionize broadband connectivity in India. Our WIFI software technology has been deployed in hundreds of networks around the globe with exceptional results and we are extremely happy that we now have the opportunity to assist in reducing the digital divide in one of the fastest growing economies in the World."
The total Indian Wi-Fi market is projected to be $744 million by the next year from the present $41.57 million developing at more than 60 percent each year, comprising WLAN hardware, systems integration and software services, not comprising engrafted devices and laptop computers.