'Lovelace' made Seyfried feel like real actor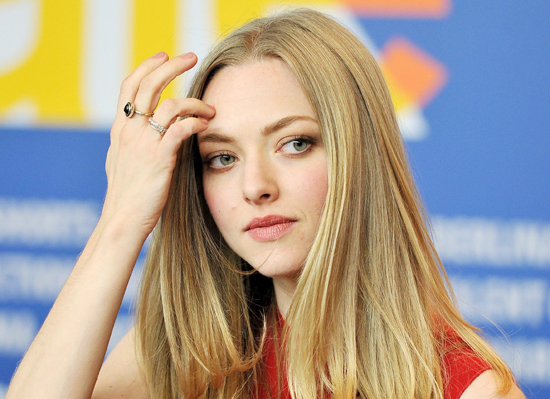 London, Aug 13 : Actress Amanda Seyfried says "Lovelace" made her feel like a real actor and taught her a lot about herself.
The 27-year-old actress, who essays the 1970's porn star Linda Lovelace in the movie, wants to seek out riskier roles in the future, reports femalefirst. co. uk.
"The biggest lesson is that I want to be playing real people. There is so much to learn about yourself, so much to read into, dive into. I kind of lost myself a little at one point which was fun, I felt like a real actor. I'm not afraid of darkness," the actress told Bang Showbiz at a special screening of the movie Monday at the Mayfair Hotel here.
"This was the biggest emotional education I've ever received, I was embodying someone that had a life and was human, I learned a lot. She's a real person, we never got to do that before. It's important for any actor to jump into somebody else's skin.
"I think diversity is good, I don't think it can be judged. I think to prove to people that I am an actor I don't have an image because I'm playing all these different characters. I mean I certainly don't do romantic comedy after romantic comedy because I don't want to get stuck," she added.
The "Les Miserables" star admits that some scenes were unsettling.
"I was pretty nervous, the violence was kind of the issue for me. That was hard because it's hard to be handled in that way. It was very difficult and terrifying but I feel like this was the perfect role for me. I wasn't that scared by the things I think a lot of people would have been scared about, I was more scared of taking responsibility of somebody's life," Seyfried said. (IANS)