Lower Stock Market Pushing USD Higher Against The Majors
Submitted by Sameer Kapoor on Thu, 06/20/2013 - 19:25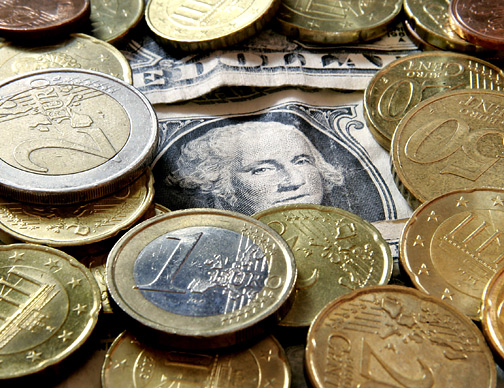 The European stock market is sharply lower today, following yesterday's sell-off on U. S. equities after Ben Bernanke's statement yesterday that if the economy continues to improve, it could start to wind down its $85 billion a month asset-purchasing program towards the end of 2013, and end it in 2014.
Metals are moving sharply lower, with gold testing now at psychological level at $1300 and silver $20. We could see some technical bounce from here especially if we observe the Elliott Wave pattern, which suggests that price is at the end of wave iii), now testing 261.8% Fibonacci support. Many of our clients have been shorting gold since June 10. I suggest you close some % and make very tight stops.
E-mini S&P500 has also been looking weak since yesterday; we can count now five waves down from latest high. This is an impulse that confirms the change in trend, from bullish to bearish.
The EUR/USD also extended its decline in the last hour or so, which means that the correlation between EUR/USD and stocks are normal for now. The USD is safe-haven in risk-off mode, so normally traders will be interested in Long USD opportunities.
Forex Analysis by Gregor Horvat at ForexPros. com