Luxembourg taken off tax transparency "grey list"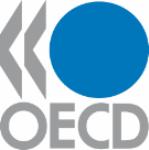 Luxembourg  - Luxembourg has been removed from a "grey list" of countries seen by the Organization for Economic Cooperation and Development (OECD) lacking financial transparency, the country's Budget Minister Luc Frieden said Wednesday.
The Paris-based OECD has put the Grand Duchy on its grey list over complaints that it did not do enough to cooperate with other countries over tax affairs.
"As of this afternoon Luxembourg will be on the OECD tax haven white list," Frieden said.
Luxembourg is the first country to manage to get off the gray list and onto the so-called white list, Frieden said.
"This is very good news for the financial centre of Luxembourg," he added.
The move was a result of Luxembourg agreeing deals with 12 other countries over double-taxation.
Luxembourg was put on the grey list, along with Switzerland, Austria and Belgium, at the beginning of April after a G20 summit aimed at cracking down on so-called tax havens.
Germany's Finance Minister Peer Steinbrueck compared Luxembourg to the West African city of Ougadougou, causing outrage in the Grand Duchy.
As a result of the row, Luxembourg has still to sign a double- taxation agreement with Germany.(dpa)