Mahesh Jethmalini Quits BJP; Attacks Nitin Gadkari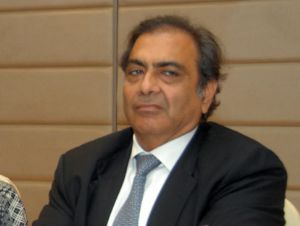 Senior Advocate and BJP member Mahesh Jethmalini has quite BJP and sent his resignation as member of national executive committee. Mahesh Jethmalini, a lawyer and BJP leader by profession, is son of Ram Jethmalini, who is a Member of Parliament and a known lawyer.
Mr. Jethmalini has addressed letter directly to BJP president Nitin Gadkari as he feels that it is morally and intellectually inappropriate to continue under Nitin Gadkari after the corruption charges against him.
The letter read, "Dear Nitin-ji, I find it morally and intellectually inappropriate to remain a member of the BJP national executive committee till you are President of the BJP, and as such I tender my resignation from the same."
Nitin Gadkari has been under target of Arvind Kejriwal and later Congress leadership after the reports came in media about his involvement in corruption cases in Maharashtra. IT department has raided several places to find proof against companies run by BJP president Nitin Gadkari. Senior leadership of BJP has defended president Nitin Gadkari but the latest event will put more pressure on him.