Mahindra Financial reports 29 per cent increase in net profit
Submitted by Harish Dhawan on Mon, 01/21/2013 - 13:34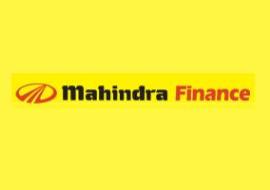 Mahindra & Mahindra Financial Services Ltd (M&MFSL) has said that it has reported an increase of 29 per cent in net profits to Rs 200 crore during October-December 2012 quarter.
The company had reported a net profit of Rs 155 crore during the same quarter of the previous year. The company's non-banking finance company (NBFC) registered a growth of 36 per cent at Rs 216 crore compared to Rs 159 crore in the same period of the previous year on a consolidated basis.
The results on consolidated basis include subsidiaries Mahindra Insurance Brokers Ltd, Mahindra Rural Housing Finance Ltd, Mahindra Business and Consulting Services Private Ltd as well as joint venture company Mahindra Finance USA LLC. The NBFC said that its standalone total income increased 35 per cent at Rs 1,001 crore. Company's total expenses rose by 37 per cent, to Rs 269 crore compared to Rs 196 crore.
M&MFSL maintains 639 offices and its total assets under management was recorded at Rs 25,645 crore compared to Rs 18,562 crore earlier.
Shares of M&MFSL closed 1.40 per cent down at Rs 1,119.95 a share from a previous close of Rs 1,135.90 on the Bombay Stock Exchange (BSE).