Malawi seeks Indian help in uranium exploration
Submitted by Hardeep Sidhu on Sat, 01/09/2010 - 15:53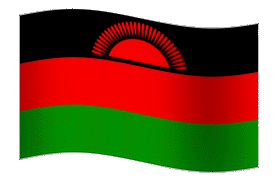 Lilongwe (Malawi), Jan 9 - Malawi has expressed interest in the joint exploration of potential uranium sites as the southern African country, where China has come in as a big player, sought India's help in shoring up energy security and in building its port and other infrastructure.
"We have already one working mine in Karonga. We can work with India to jointly explore other sites," Malawian Vice President Joyce Banda told reporters after talks with visiting Indian Vice President Mohammad Hamid Ansari and witnessing the signing of three agreements.
The first uranium mine, operated by a Australian company, Paladin Energy, started production in September 2009. The first consignment was sent to Canada in October.
Ansari is the first Indian leader to visit Malawi, which is home to 13.5 million people and is sandwiched between the larger Zambia and Mozambique.
Ansari arrived Thursday afternoon as part of the second leg of his tri-nation trip. On Thursday he met Malawi President Bingu wa Mutharika, who also hosted a state banquet in his honour.
Banda made it clear that Malawi wanted India's help in shoring up its energy security by developing all sources of energy from water to wind. "Uranium is only part of the broad cooperation that we want in energy security," she said.
At the banquet, Ansari had announced a line of credit of $50 million to Malawi, as well as $5 million in grants for earthquake relief and projects in the social sector.
The three agreements signed Friday are for foreign office consultations, cooperation in agriculture and small enterprises. Besides, they wanted Indian private companies to help build up the inland port of Nsanje, which will open the Shire-Zambezi waterway connecting Malawi, Zambia, Mozambique and Tanzania.
"We have told them that they should come to the annual Africa conclave to make Indian companies aware of this project," he said.
Since Malawi is the next chairman of the African Union, reforms of the UNs Security Council was also raised. Both countries agreed that the world body had to reflect contemporary realities.
In recent years, China has come into Malawi in a big way after the latter became one of the last nations to derecognize Taiwan and start diplomatic relations with Beijing. In return, China is building a new parliament building, a hospital, a five-star hotel and roads in the country.
Malawi Vice President Banda asserted that as a "sovereign state", Malawi could have good relations with both India and China. She said that these projects were "Malawian projects, supported by Chinese", just like India would support other "Malawian projects".
After talks, both leaders went to Lake Malawi, which the third largest lake in Africa, before returning to the capital city of Lilongwe to attend a reception for the 7,000-strong local Indian community. (IANS)
Technology Sector