Malawi's President Mutharika sworn in for second term
Submitted by Mohit Joshi on Fri, 05/22/2009 - 19:32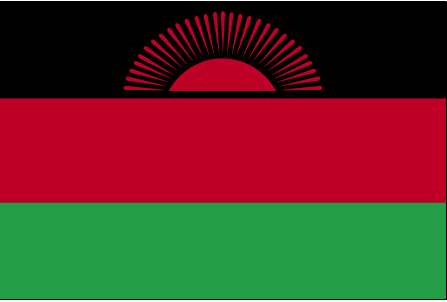 Blantyre, Malawi  - Bingu wa Mutharika was sworn in as Malawi's president for a second five-year term Friday in the presence of regional leaders after a landslide win in Tuesday's elections.
Zimbabwean President Robert Mugabe and Zambian President Rupiah Banda were among a handful of African leaders that attended the inauguration ceremony in Kamuzu Stadium in the southern commercial capital of Blantyre.
Mutharika's former-backer-turned-rival, ex-president Bakili Muluzi was also present.
More than 30,000 supporters of Mutharika's Democratic Progressive Party (DPP), dressed in party regalia crammed into the stadium to watch him take the oath of office administered by Chief Justice Lovemore Munlo.
Malawi's electoral commission earlier declared Mutharika, 75, elected president after results from 93 per cent of voting stations had been counted.
Mutharika won around 2.7 million votes against 1.3 million votes for his nearest rival, Malawi Congress Party (MCP) leader John Tembo. The rest of the vote was distributed among five other candidates.
The final voter turnout figure was not yet available but 6.5 million people were registered to vote.
Mutharika has ruled the impoverished landlocked southern African country of 13 million people - famous as the country where US popstar Madonna has adopted one child and is trying to adopt a second - since 2004.
His DPP also took the most votes in Tuesday's concomitant parliamentary election.
Tembo is refusing to recognize the outcome and has announced plans to challenge the result in court.(dpa)