Maldivian President to meet Manmohan Singh today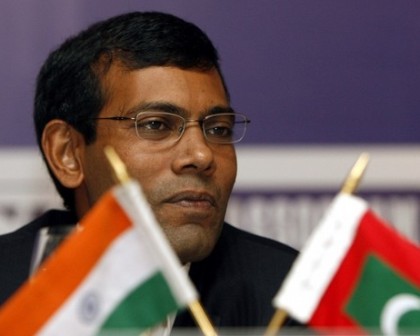 New Delhi, Oct 22 : Maldivian President Mohamed Nasheed will meet Prime Minister Dr. Manmohan Singh here today.
Nasheed''s special focus in his talks with Dr. Singh will be a common approach on climate change issues ahead of December''s Copenhagen Climate Summit.
Both sides will also review ongoing cooperation in the field of health, education, economic projects and developmental assistance.
The President, who arrived here on a five-day visit, is being accompanied by a large delegation of Ministers, MPs, and mediapersons.
The visit is being held on the invitation of Prime Minister Manmohan Singh.
President Nasheed, who became President of the Maldives in November 2008, is visiting India for the second time. (ANI)