Manmohan redefined Indian foreign policy: Sanjay Baru
Submitted by Hardeep Sidhu on Fri, 04/18/2014 - 17:03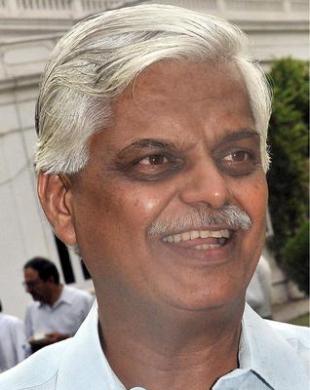 New Delhi, Apr 18 : Former media advisor to Prime Minister Manmohan Singh, Sanjay Baru, has said that Dr. Singh redefined India's foreign policy and took important initiatives to ensure that the country improved its bilateral relations with other nations.
Baru, it maybe recalled, stirred a controversy through his controversial book, "The Accidental Prime Minister", in which he claimed that Dr. Singh's authority was repeatedly undermined by Congress President Sonia Gandhi.
Addressing an event in New Delhi on Thursday, Baru described his book as the strongest defence of Dr. Singh, and maintained that it is being misinterpreted by many.
Commenting on certain milestones of Dr. Singh's tenure as prime minister, Baru said the biggest contribution was his redefining of India's foreign policy.
"That the real contribution of Dr. Singh has been in the area of foreign policy. He has redefined Indian foreign policy and, it is necessary to understand why he did what he did with the United States, why he did what he did with Pakistan, why he did what he did with Asia. All these were important initiatives and in fact, if you look into UPA-2, then his initiative with the Gulf region, his initiatives with Japan, all these are a part of framework of thinking about Indian foreign policy ," said Baru.
Baru has reportedly quoted Dr. Singh as telling him that, "there cannot be two centers of power. That creates confusion. I have to accept that the party president is the centre of power. The government is answerable to the party."
"I do not say that the dualism was a big issue or a big problem in UPA-1. I think the two managed that relationship very well in UPA-1," Baru added.
He said Dr. Singh conceded most of his turf as prime minister to Sonia Gandhi and senior cabinet ministers. (ANI)