Manmohan talks education at PIO meet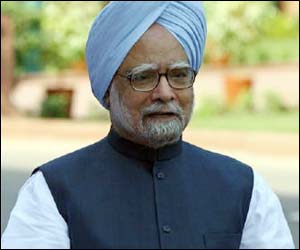 "If there is one phenomenon in the world over which the sun truly never sets, it is the phenomenon of the global community of people of Indian origin," said Prime Minister Manmohan Singh.
Addressing a gathering of the Indian community in the city where Singh is attending the Commonwealth Heads of Governments Meet (CHOGM), Singh said for India, globalization is a natural means of linking up with the world community of Indians.
He said expanding the educational opportunities in India so that people of Indian origin from all over the world could benefit from it was a priority of his government. The PM regretted that in recent years India has lost ground in education "both because we failed to incentivise our institutions to become global players and because foreign universities became more aggressive in marketing.
"I am conscious of the fact that an important demand of the overseas Indian community is to secure access to educational opportunities in India. That is why our Government has been widening educational opportunities for people of Indian origin in India," he said.
'Dinner magnificent'
The prime minister said the dinner hosted for him by US President Barack Obama earlier this week was a "magnificent experience," that he "would never forget all my life".
Singh appreciated the trouble that Michelle Obama took in putting together the menu.
He said the gathering of "eminent people of Indian origin at the White House" made him proud. "It was an opportunity to meet a lot of people who done extremely well for themselves and have made us all proud," the PM said.