Maruti Suzuki to build two manufacturing facilities in Gujarat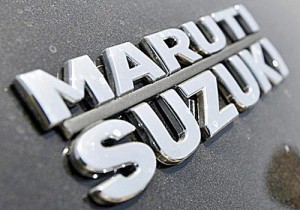 Maruti Suzuki India Ltd, the country's largest carmaker, will build two manufacturing facilities in Gujarat.
The carmaker is reportedly directly acquiring a 480-acre plot of land near Ughroz and Ukarade villages in Gujarat from farmers. This plot of land is in addition to the 700-acre plot at Mehsana that the Gujarat government has already allotted to the company for a manufacturing facility.
To finalize its Gujarat plans, the company's Japanese parent Suzuki Motor Corp. Chairman Osamu Suzuki is making an unusual trip to India this week.
RC Bhargava, chairman of Maruti Suzuki, said the company was acquiring land in Gujarat as it has already reached a saturation point in Haryana.
Speaking on the topic, Bhargava said, "We are looking for a second location and the land is being acquired currently. We are saturated in Haryana with no scope of expansion."
He added that the company had charted out its Gujarat production model on the lines of Haryana operations. In Haryana, the company operates a total of five plants from two separate locations, viz. Manesar and Gurgaon.
Maruti Suzuki has plans to invest nearly 4,000 crore in Gujarat into acquiring the land and building the proposed manufacturing facility, which will initially have a capacity of producing 2.5 lakh cars annually. The widely-popular carmaker has planned new models for the India market along with a strategy to increase car exports from the modern Manesar plant and the upcoming Gujarat facility.