Mauresmo to continue as Murray's coach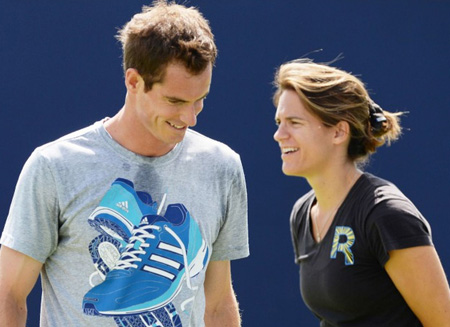 London, July 24 : Andy Murray is reportedly set to retain French former Wimbledon champion Amelie Mauresmo as his new coach.
Murray had announced the link-up with Mauresmo shortly before the grass-court season. The coach-player duo held talks after Murray lost in the Wimbledon quarterfinals to Grigor Dimitrov , which saw him drop to 10th in the world rankings.
Photographs of Mauresmo at Murray's training camp in Miami have suggested the partnership will continue, with an announcement expected in the next week, The BBC reported.
Mauresmo had vowed not to make any major changes to Murray's game ahead of the defence of both his Queen's and Wimbledon titles this summer.
However, Murray admitted that he needed to make improvements to his game following the straight-sets defeat by Dimitrov.
The British tennis ace had made it clear that he would like to continue working with the former world number one, who also won the Australian Open during her career, the report added. (ANI)