Media and entertainment sector grows 12 percent in 2011, report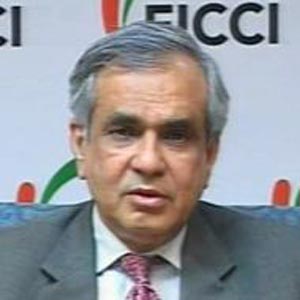 According to a new report, India's media and entertainment (M&E) sector has recorded a growth of 12 per cent to Rs. 72,800 crore in 2011.
The new FICCI-KPMG report said the sector is expected to record a compounded aggregate growth rate (CAGR) of 15 per cent by 2016. KPMG's Head of Media & Entertainment, Jehil Thakkar said that the sector is seeing a major shift.
"Cable digitisation, the promise of wireless broadband, increasing DTH penetration, digitisation of film distribution, growing Internet use are all prompting strategic shifts in the way companies work. Traditional business models are evolving for the better as a host of new opportunities emerge," he said.
The growth in the sector is boosted by strong consumption in Tier 2 and 3 cities besides strong growth of regional media outlets and new media business. The overall industry is expected to touch a CAGR of 15 per cent to Rs. 1,457 billion by 2016, the report said.
FICCI Secretary General Rajiv Kumar said that the industry is seeing an increase in digital content consumption, different content on delivery platforms, strong consumption in Tier 2 and 3 cities, growth of regional media and new media businesses.
Segments including animation and visual effects, digital advertising, and gaming are fast improving their share in the overall media industry while Television continues to remain the dominant medium.