Microsoft accepting 128GB Surface Pro orders; shipping to take 2-3 weeks
Submitted by Ashok Rao on Sat, 02/16/2013 - 20:28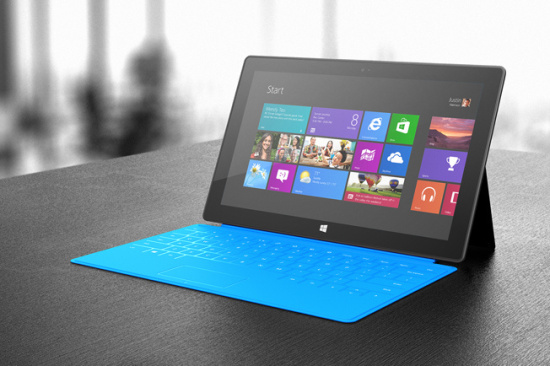 With some earlier reports having revealed that Microsoft's Surface Pro 128GB model had sold out soon after becoming available, a February 15 post on the Surface Blog said that consumers who want to order the sold-out Surface model via the Microsoft online store in the US can now place orders for the device, which will be shipped to them in two or three weeks.
While Microsoft officials have thus far made no comments to queries about whether users would be able to preorder the Surface Pro models, the Surface Blog post also provided updated details for consumers who wish to "reserve" the Intel-based PC/tablet hybrid Surface Pro devices.
In the most recent Surface Pro availability guidance, the blog post said that stocks of Surface Pro units were increasing and most of the US Best Buy stores now have the units for sale.
According to the availability guidance, in case the Best Buy stores do not have enough inventories of the Surface Pro tablets, the 64GB and 128GB models of the device can also be reserved by interested buyers.
In addition, the Surface Pro availability guidance further read: "Please note that Best Buy is only taking reservations in their stores for Surface Pro based on new inventory they know is coming in next week, so it's possible that reservations could become 'sold out'."