Microsoft officially launches its Windows Phone 8 mobile OS
Submitted by Darpana Kutty on Tue, 10/30/2012 - 17:34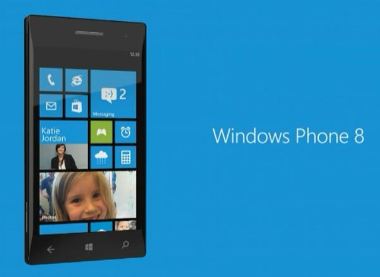 In an evident effort to notch up its mobile software against Apple's iOS and the Google's Android operating system, software giant Microsoft officially launched its new mobile OS - Windows Phone 8 - on Monday, at a San Francisco event.
Revealing the Windows Phone 8 will boast a horde of new features, Microsoft said at the launch event that one of the most attractive features coming aboard the company's new mobile OS includes the capability of the apps - like the Facebook or Groupon apps - to display recently posted pictures or the most recent daily deals on the home screen of the Windows Phone 8 devices.
Microsoft also disclosed that some of the new features which have been included in Windows Phone 8 will also be compatible with some of the non-Windows devices. In addition, the software company also drew attention to the fact hat a few of its latest popular apps were the best-ranking performers on the Apple and Google devices.
Emphasizing that the availability of apps for Windows Phone devices has increased considerably, Microsoft said that its apps catalog currently numbers up to 120,000 programs; thanks largely to the resources and stipends which the company has been regularly offering to the developers to create apps for its Windows Phone software.
Meanwhile, about the timeline for the new Windows Phone 8 devices to hit the markets, Microsoft said that these devices will likely become available from mid-November.