Microsoft releases Office for Android smartphones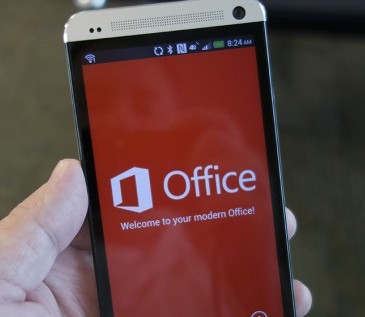 Software giant, Microsoft has released a new stripped-down version of Office for smartphones running on Google's Android platform.
The company is aiming to link the new service to its Office 365 subscription plans. The company's Office for iOS devices was also linked to Office 365. The new Android app allows users to access a scaled-down version of Word, Excel and PowerPoint on smartphones running on Android 4.0 or newer.
The app is to offer document viewing but the users will also be allowed to create new documents and use basic tools, edit and add comments to existing ones. The app is available for free of cost from the Google Play Store but it only works when it is linked to an Office 365 account. The amount of subscriptions range from the $100 per year Office 365 Home Premium to a business plans that start at $150 per user per year and go upto $264 per user per year.
The company will allow users to install Office Mobile on up to five mobile devices and devices running Windows Phone will not be counted as the app comes pre-installed on these smartphones.