Mindtree revises revenue outlook downwards for fiscal 2013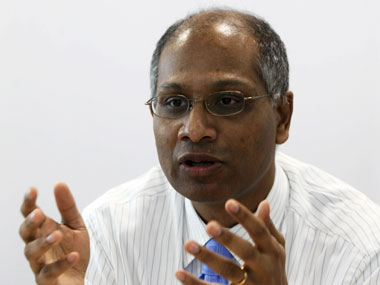 IT services provider MindTree has revised its revenue outlook downwards for the financial year 2013, indicating that uncertainty in global economic environment is impacting demand.
The Bangalore-based company on Tuesday said it was expecting its revenue growth to slip to below 11 per cent in the fiscal 2013, against its previous revenue growth projection of 11-14 per cent.
Mindtree CFO Rostow Ravanan blamed delays in decision making for slowdown in demand.
Lowering revenue outlook, Ravanan said, "Engineering services continue to be volatile especially in the telecom and semiconductor segments. Given these challenges, we believe that our growth will be less than 11% for the full year."
In the three months to September 30, Mindtree enjoyed an increase of 33 per cent in net profit to Rs 72.2 crore year-on-year. But compared to the previous quarter, net profit was down 19 per cent due to FOREX loss of around Rs 41.5 crore.
The midsized IT firm added eleven new companies to its list of customers during the September quarter, bringing the total number of active customers to 247.
Last month, Mindtree unveiled its new brand identity which aims to portray the company's image as an expertise-led organization. Its new tagline, "Welcome to possible," tries to underline the company's distinguished approach to its customers. The new logo, which has been designed by Los Angeles-based Siegel+Gale, features multiple strands weaved into a tuneful hub, embodying the meeting of minds and new technology.