Misbah says South Africa''s ''bouncy pitches'' toughest challenge for batsmen
Submitted by Sukhdeep Grewal on Fri, 02/22/2013 - 16:35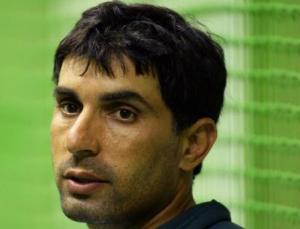 Islamabad, Feb 22 : Pakistan captain Misbahul Haq has claimed the pace-friendly wickets in South Africa provide the toughest test in the world to a batsman ahead of the final Test match in Centurion on Friday.
Misbah added the visitors are expecting another tough challenge against South Africa''s fast bowlers as they seek to salvage pride in the three-match Test series, the News reports.
The visitors go into Friday''s third and final Test at SuperSport Park two-nil down after defeats in Johannesburg and Cape Town yet were determined to come away with a favourable result.
Misbah said pitches at Wanderers and Centurion have pace and bounce, adding this Centurion pitch is hard and it might have more bounce.
Misbah added all over the world wickets are getting slower, even in Australia nowadays you don''t find wickets like that.
Misbah further said it''s a matter of spending time and playing more cricket, getting used to playing on these wickets, adding it''s difficult to adjust but the more games you play here you get better and better.
 Misbah said Pakistan needed to improve their consistency in both batting and bowling to stand any chance of winning the final Test match. (ANI)