Mittal to acquire UK assets from Lafarge, Anglo American
Submitted by Gaurav Mehra on Sat, 11/17/2012 - 22:55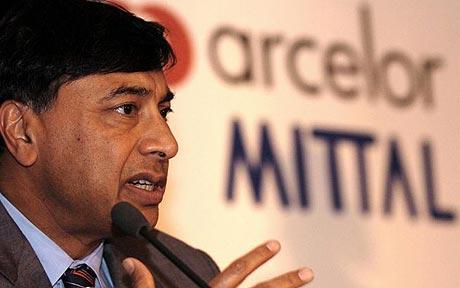 UK based Indian steel tycoon, Lakshmi Mittal is set to acquire several assets of Lafarge and Anglo American.
The Britain's Competition Commission had set a condition for Lafarge and Anglo American to sell their units in order to be able to obtain clearances for combining their building materials activities in the country. Mittal will acquire 172 readymix concrete plants and five aggregates quarries, as well as the Hope cement plant in Derbyshire.
Lafarge and Anglo American have said that they would sell a number of construction materials operations in the UK as well as Tarmac's 50pc ownership interest in Midland Quarry Products. The price for the assets including UK's largest cement plants is up to £30 million depending upon future performance.
Lafarge said that it would receive around €160m from the sale of its assets in the UK. The company will use the amount to reduce its debt. With the latest transaction, Lafarge has now raised about €650m in asset sales since the beginning of the year against a target of at least 1 billion euros. The company has been selling its non-core assets in order to focus on its key cement and concrete business.
A spokesman for Mittal said, "We have confidence in the future growth of the UK economy and, more specifically, the construction sector. As the UK moves out of recession we expect to see a recovery in construction activity."
Mittal is the chief executive of ArcelorMittal.