Mobile Phone For Indian Farmers @ Rs.500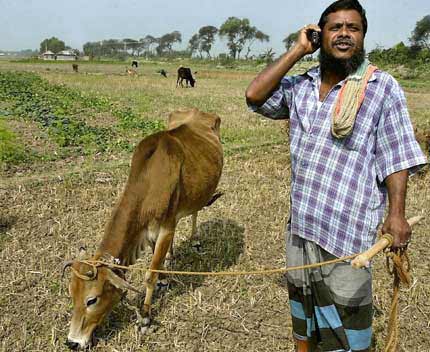 Each & every person desires to have a cell phone as they are one of the best modes of communication, nowadays. But, their price makes it hard for the common man to buy it, or to think a hundred times before purchasing it.
But farmers need not to worry as the union labor minister, Oscar Fernandes, has made announcement to launch low-priced phones having digital technologies for farmers.
Mr. Fernandes also mentioned that the state plus privately owned communication companies have to step forward to introduce cell phones, which would cost just Rs.500.
The minister made this declaration while lecturing at an Assocham conference in New Delhi.
He also said that this mobile connectivity and internet accessibility will definitely assist agriculturists to perk up their farm output and prescribe a fair price of its product to end consumers.
Additionally, the farmers would also be able to access the most up-to-date trends in all facets of farming, as well as sowing of seeds, harvesting, use of fertilizers, and so on.
In terms of the political aspect, this scheme would surely help to improve India's farm yield being substantially hiked and export figures rising considerably.