Mobile users falling prey to `Phantom vibration syndrome`
Submitted by Deepan Chawla on Thu, 02/07/2013 - 20:48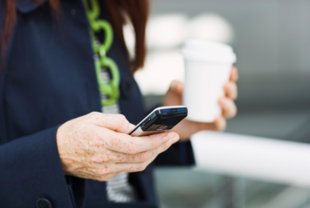 Melbourne, February 7 : If you constantly check your mobile phone thinking it has vibrated- only to find no one has called, then you are suffering from "Phantom vibration syndrome."
The phenomenon is so common that it has been named the Macquarie Dictionary's Word of the Year, the Daily Telegraph reported.
Phantom vibration syndrome, or PVS for short, received the honour ahead of a host of other new technology-based terms.
The official definition of PVS is "a syndrome characterised by constant anxiety in relation to one's mobile phone and an obsessive conviction that the phone has vibrated in response to an incoming call when in fact it hasn't".
It was selected by the Macquarie Dictionary Word of the Year Committee, ahead of technomites (technology adept young children), Crowdfunding (the obtaining of small donations from individuals contacted through social networks, as to fund a project) and First World problem (a problem that relates to the affluent lifestyle associated with the First World that would never arise in the poverty-stricken circumstances of the Third World).
Also shortlisted was the aboriginal word marngrook (a type of football played by Aboriginal people of south-eastern Australia before European settlement, which is thought to have had an influence on the formation of Australian football).
All the words have been selected for inclusion in the annual update of the Macquarie Dictionary Online. (ANI)