Modi appreciates voters for coming out to vote in large numbers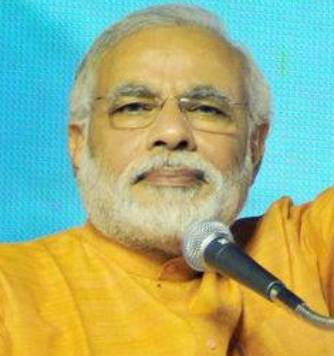 Gandhinagar, May 12 : In a video message on the last day of voting, Bharatiya Janata Party's (BJP) prime ministerial candidate Narendra Modi appreciated the voters stamina to come out and vote in scorching weather.
"Despite the scorching heat, people have come out and voted to give strength to the new government. Without the people's involvement, this festival of democracy could not have been possible," Modi said.
He also held out hope that the election commission will be able to conduct the last phase polls peacefully and not totally depend on the help of the state police.
" Election Commission also knows that it has to conduct the last phase of polls, which will see a contest for 41 seats. I hope that EC is not just depending on the state police to provide the required security. Central forces also need to be deployed to ensure free and peaceful elections, and if this becomes successful, then it will be a good thing," Modi added.
He also held out hope that in this election, India and democracy should win. He asked the people to come out and vote for their future.
Modi praised the people for not coming under any influence of false propaganda and instead exercising their democratic rights, which he said was an example which the West ought to learn from.
"Even after facing false propaganda, people know how to extract the cream from milk. Therefore, people from the West must learn from the kind of democratic values deeply entrenched within the people of India," Modi said.
(ANI)