Modi government introduces new Lokayukta bill; BJP defends move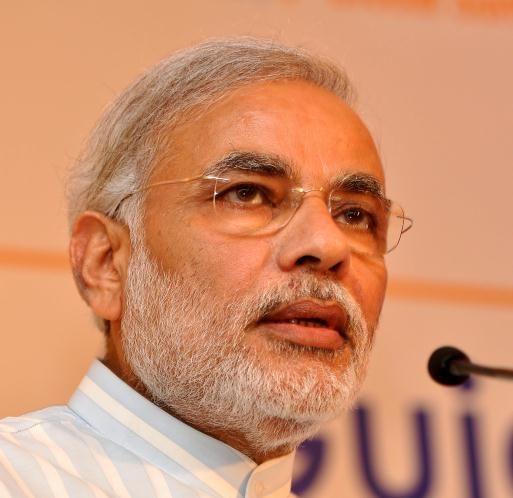 Gandhinagar/New Delhi, April 2 : The Narendra Modi government Tuesday introduced a bill in the Gujarat assembly which seeks to create a multi-member Lokayukta and dilute the primacy of the governor in the appointment of the anti-corruption ombudsman.
His Bharatiya Janata Party (BJP) defended the bill, noting that the chief minister will come under its ambit while the Congress accused the party of "double standards" and creating obstacles in the appointment of Lokayukta.
The Lokayukta Aayog Bill, 2013, proposes the appointment of a Lokayukta and a maximum of four Up-Lokayuktas by the governor on the recommendation of a selection committee chaired by the chief minister.
The bill, which seeks to replace the existing Gujarat Lokayukta Act 1986, says the chief minister will head the six-member selection panel which will have as members the speaker of the assembly, state law minister, leader of opposition and two experts.
The bill comes in the wake of the Modi government's tussle with Governor Kamla Beniwal over appointment of Justice (retd.) R. A. Mehta as the state Lokayukta. The state government had expressed its reservations over appointment, but it was however, upheld by the apex court in January this year.
The Gujarat government had filed a curative petition on the issue.
Sources said that under Gujarat Lokayukta Act, 1986, power of selection and appointment of new Lokayukta had been vested with the governor and chief justice of high court.
In Delhi, BJP spokesperson Nirmala Sitharaman said that the Gujarat Lokayukta bill had provided for creation of multi-member body in accordance with suggestions of central government.
Contending that the new bill "will not disturb appointment" of Justice Mehta, she stressed that the chief minister will be in the ambit of the bill.
She rejected suggestions that the bill had taken away powers of governor.
"The governor will work as per advice of cabinet. Hope there will be informed debate on the bill," she said.
Information and Broadcasting Minister Manish Tewari however accused the BJP of double standards on the issue of fighting corruption and said it had delayed appointment of Lokayukta in Gujarat.
"The party, which is not tired of singing praises for Lokpal in Delhi, that has not appointed Lokayukta in Gujarat for the last 10 years. Whenever governor tried to appoint the lokayukta, there were all attempts to create road blocks," Tewari said.
BJP leaders said nagarpalikas and panchayats had been brought in the ambit of Lokayukta as in accordance with stipulaion for release of funds.
They said the state governor had returned the Gujarat Lokayukta (amendment) bill in 2011 which sought to cover mayors, deputy mayors, senior functionaries of municipalities and sarparnches in its ambit saying that a Lokayukta will not be able to look into complaints against such a large number of functionaries.
It said that the Lokayukta had been made multi-member to address concern of the governor.
Referring to criticism about exclusion of governor from the selection process, BJP leaders said that the apex court in its judgment in the Gujarat Lokayukta case had slammed the governor for "misjudging her role". (IANS)