Mona, Kakkar Ready To Judge Reality Show
Submitted by Ashok Rao on Sat, 05/08/2010 - 15:06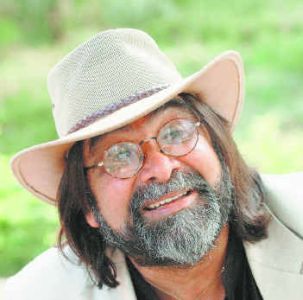 The money-spinning reality shows are difficult to resist. The judge's chair is no longer booked to celebs from the Hindi film industry or TV. This opportunity is now being passed on to ad film producers as well.
According to rumor mill, vibrant ad film producer Prahlad Kakkar is ready to make his reality show debut. It seems that, the shoot for this show is said to be taking place at Filmcity, Mumbai.
Multi-talented Mona Singh is said to be Prahlad's fellow judge whereas this show is being produced by well-known VJ Raghu Ram.
A source who happened to be present at the adjacent studios said, "There is a vanity van which reads names of Prahlad Kakkar and Mona Singh. Upon enquiring, we've been told that Mona Singh and Kakkar are judging some reality show. It's produced by Raghu Ram. There are also vanity vans of girl and boys contestants. Perhaps, it could be a girl versus boy show."
After frequent efforts, Mona Singh responded in a text that, she will not be able to reveal any information at the moment.
Kakkar is renowned for directing Pepsi commercials with Big B, Sachin Tendulkar and King Khan. He is the founder-director of Director for Genesis Film Production (With Inputs from Agencies)