Morgan Stanley advises investors to "avoid" public sector lenders
Submitted by Harish Dhawan on Mon, 12/03/2012 - 17:05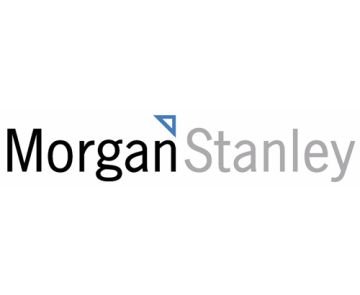 Morgan Stanly has advised investors to keep away from State Bank of India (SBI) and several other Indian public sector lenders citing asset quality issues.
In its recently released report on Indian banks, the global investment bank warned that capital could become a larger differentiator as Basel III norms come into effect. It may be noted here that Basel-III, which will take effect from January 1, 2013, will make lenders to maintain a minimum overall capital adequacy of 11.5 per cent, against the existing 9 per cent, by March 31, 2018.
The Reserve Bank of India (RBI) has estimated that the country's public sector lenders would require around Rs five lakh crore of additional capital to come into compliance with the Basel-III norms.
Morgan Stanley downgraded public sector lenders Corporation Bank, Oriental Bank of Commerce (OBC), and Union Bank to "underweight". It slashed the target on Corporation Bank from Rs 365 to Rs 340, and on Union Bank from Rs 195 to Rs 185.
The investment bank advised investors to "avoid" State Bank of India - India's biggest lender - and Punjab National Bank, and identified Bank of Baroda as the best bet among PSU banks. However, it mentioned Bank of Baroda as the best bet among public sector lenders in the country.
It raised the target on private lender IndusInd Bank and mortgage lender LIC Housing Finance to "overweight," from Rs 400 to Rs 500 and from Rs 225 to Rs 305, respectively, saying retail lenders might keep on doing well.