Moser Baer opens new digital processing unit in Chennai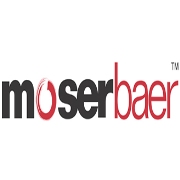 Moser Baer, world's second largest manufacturer of Optical Storage media, has set up a modern digital video processing facility in Chennai. 
The newly opened facility provides real-time video restoration of content, apart from audio restoration, editing, graphics, content repurposing and high quality and high throughput DVD compression and authoring services. 
Other than this, the facility will also operate as a central video processing hub, connected to Moser Baer's Media and Entertainment Services division, which provides DVD and VCD replication, as well as printing and packaging services to domestic and international customers. 
In addition, it will also provide compression, authoring and restoration services to Moser Baer's own entertainment business. 
A leading stock expert is of the view that one can buy Moser Baer on every dip as the counter looks good on the charts in the long term. 
From the charts, technical experts expect that the counter could be choppy for the next two-three days, so one should wait for right time to pick the stock. In today's session, the stock ended the day at Rs 105, down 15% compared to its previous close of Rs 124.