Mother''s Day founder would hate how it is being celebrated today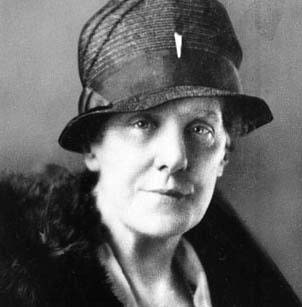 Washington, May 9 : When Anna Jarvis came up with the idea of Mother''s Day, she had a totally different idea about how the day should be celebrated, says a source at Mary Baldwin College.
The source at Jarvis'' alma mater said that the founder would hate the way the day is celebrated these days, as the holiday was not meant to be celebrated by buying something for your mother, but rather by doing something for her.
"Miss Jarvis thought Mother''s Day should be a day you spend with your mother, or a day when you do something special for her like fix her dinner or repair her broken stairs," William Pollard, archivist at Mary Baldwin College in Staunton, VA, said.
"It was not supposed to be a day where you buy her something," she stated.
Pollard went on to say that Jarvis wanted to keep Mother''s Day non-commercial, a battle she knew she had lost by the time of her death in 1948.
In 1883, Jarvis graduated from Augusta Female Seminary, presently Mary Baldwin College, and she them moved back home with her parents. And in 1905, her mother passed away.
After her mother''s death, Jarvis spent years sending letters to public officials urging them to set aside a day to honour mothers, and it was in 1914 that it was agreed to.
President Woodrow Wilson, whose birthplace is just across the street from Mary Baldwin College, signed the proclamation formally establishing Mother''s Day.
But over the years, Jarvis became bitter with the commercialisation of Mother''s Day, as could be seen from several of her quotes on the subject.
"Mother''s Day has nothing to do with candy," said Jarvis.
"Candy is junk. You give your mother a box of candy and then go home and eat most of it yourself, or else you give her hard candy that breaks her teeth or dentures.
"Flowers are about half-dead by the time they''re delivered.
"It''s really a shame to waste flowers for Mother''s Day. Florists have made millions of dollars out of my idea and they don''t deserve it," she had stated. (ANI)