Motorola launches three devices on Verizon Wireless today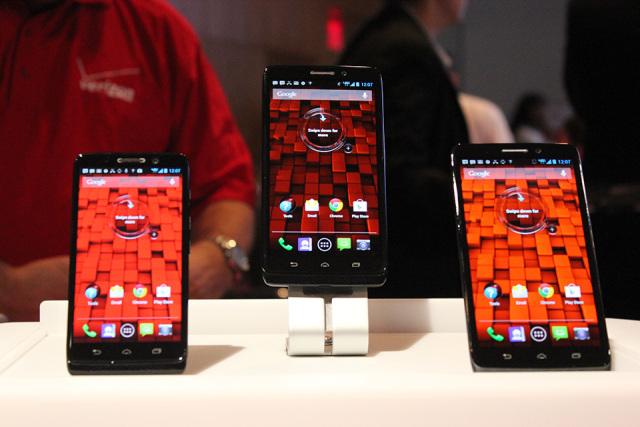 Handset maker, Motorola, which is a part of internet giant Google, has announced the launch of three new exclusive phones for Verizon Wireless today.
The company launched Droid Ultra, Droid Mini, and Droid Maxx, which come with the current version of Android along with a set of features from Verizon and Motorola. All of the three devices come with smooth Kevlar with shiny textured backs and power and volume buttons on the side. All these devices have 10-megapixel cameras on the back and 2-megapixel in the front for video conferencing but lack memory card slots.
The Ultra and Maxx comes with a 5-inch Super AMOLED HD display while the Mini has a 4.3-inch TFT LCD screen. The devices run on Motorola's "X8" chipset, which is much like the dual-core Qualcomm Snapdragon S4 Pro running at 1.73-GHz with Adreno 320 graphics. The Motorola X8 Mobile Computing System comes with eight tightly integrated cores dediciated to specific functions including contextual computing core, another for natural language processing, a dual-core Qualcomm Krait CPU, and a quad-core Adreno GPU.
The three new devices are available for pre-order now and will be available in the open market from 20 August, 2013.